Unapologetic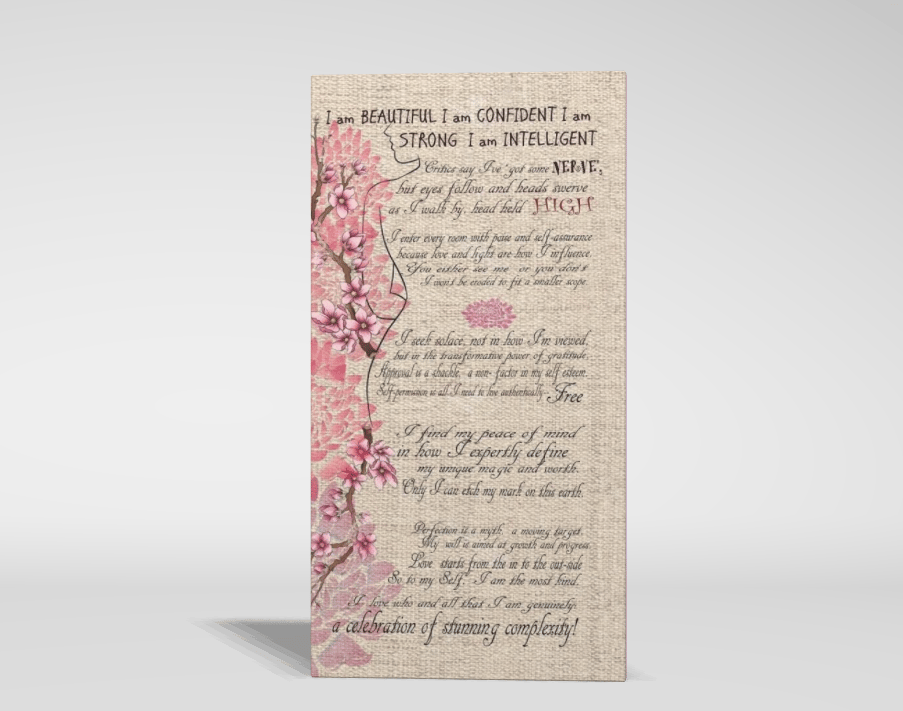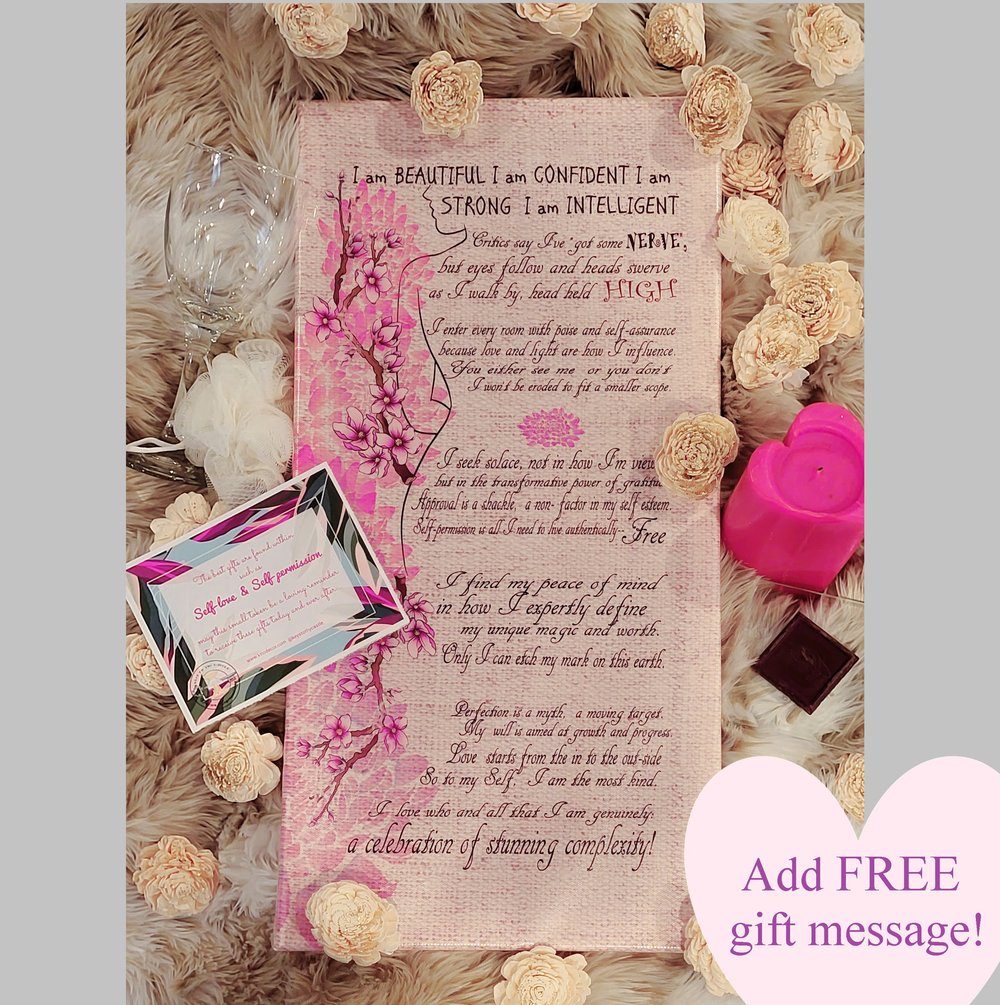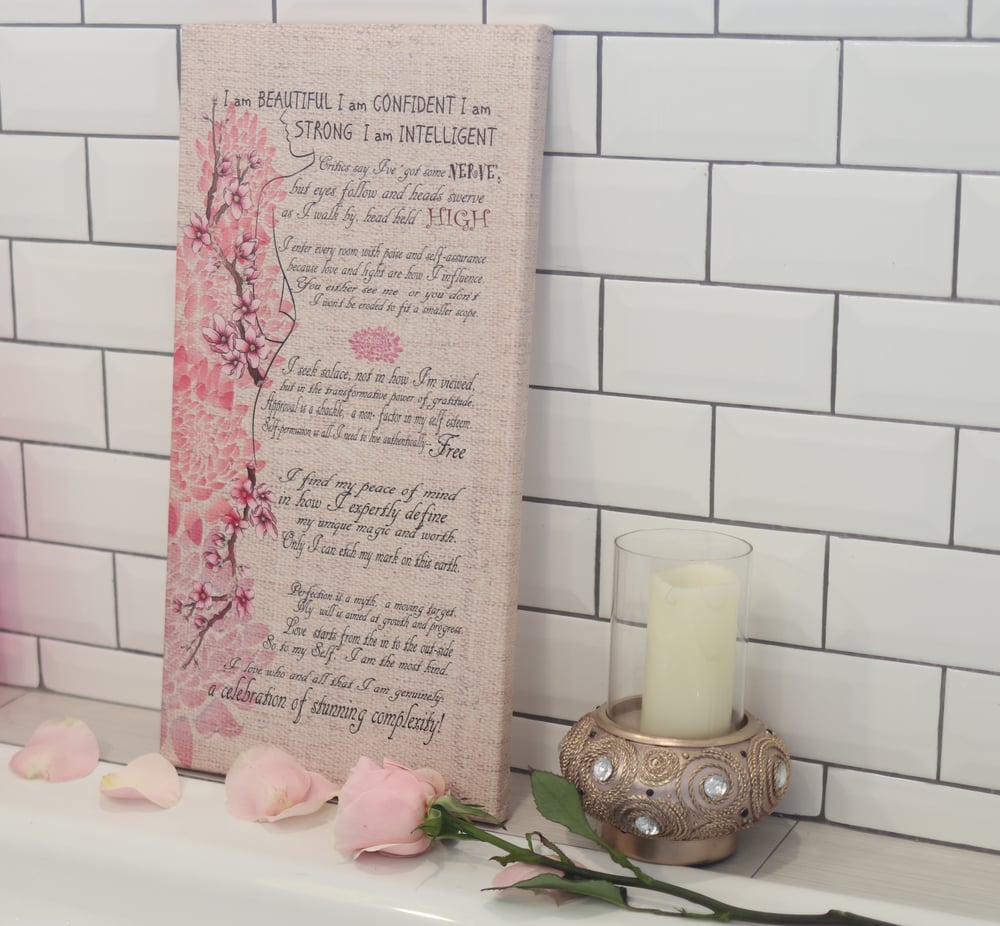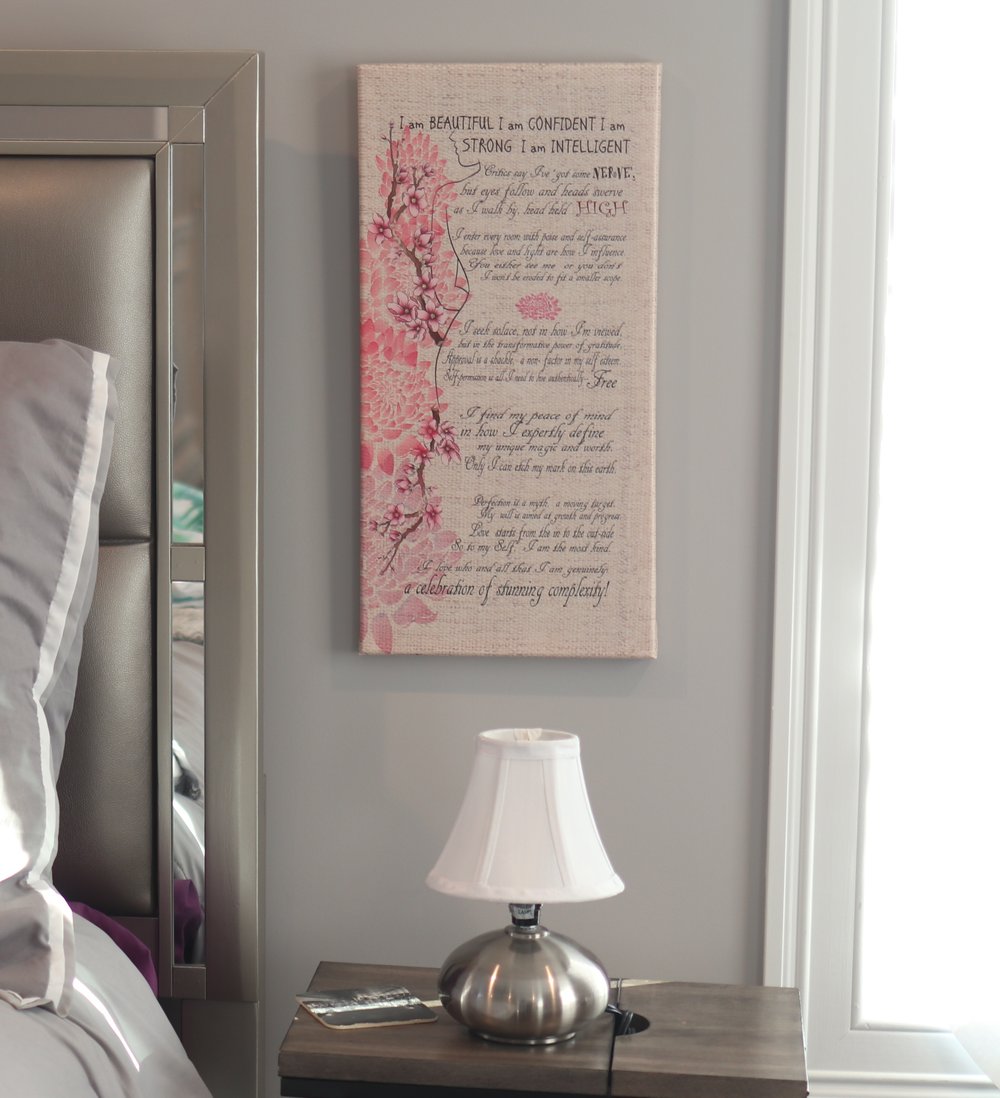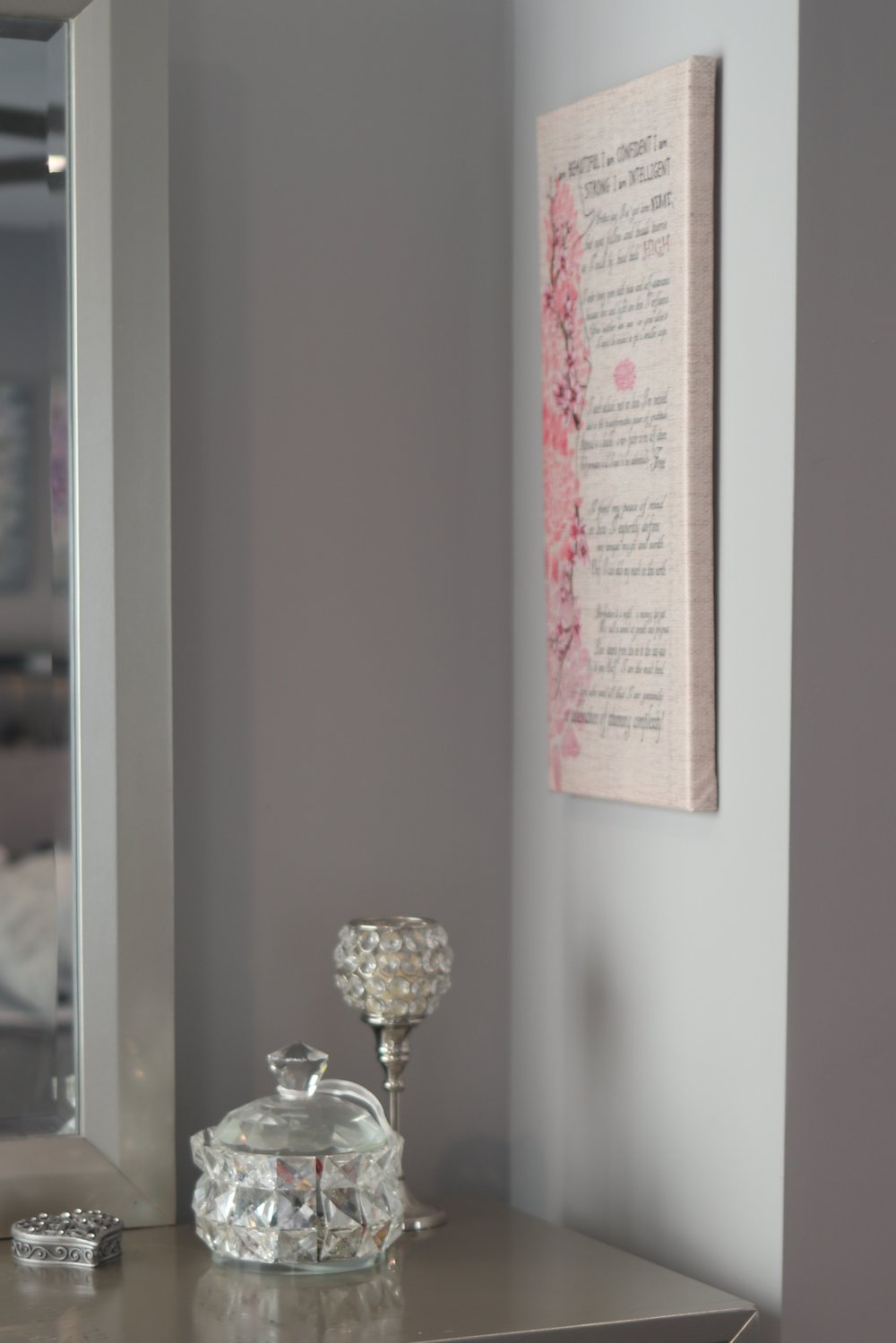 Dimensions: 20" x 10" gallery wrapped canvas
View full product commercial above with complete poem text narration.
"Unapologetic" delivers a powerful message of self-love and confidence and serves as a daily reminder of the true and everlasting beauty that resonates from within.
OPTIONAL GIFT MESSAGE INSERT READS:
The best gifts can only be found within:
Self-love and Self permission
Let this small token be a loving reminder
to receive those gifts today and ever after...
Thank you for your support! Please share with anyone who needs this declaration in their life! :)
Best wishes
-K. B.
Conveniently place your order with PayPal's credit card processing service.
A PayPal account is NOT required.
At checkout select:
Pay with Pay Pal
Then either pay with a PayPal account
OR
Select: Pay with a debit/credit card